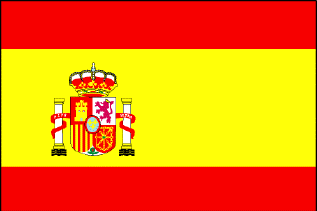 JOIN US JANUARY 5TH, 6PM!
Hamburger Mary's, 3700 Broadway Blvd #110, Kansas City, MO 64111
1. LAS VIOLACIONES EN MOVIMIENTO INCLUYEN; VELOCIDAD, FUNCIONANDO A ROJO LUZ O PASANDO A TRAVÉS DE UN SIGNO DE PARADA.
Se tratan con más severidad cuando la velocidad aumenta por encima del límite publicado, así como en una escuela o zona de trabajo.
2. LAS VIOLACIONES NO MUDANTES INCLUYEN; NO LLEVANDO NINGÚN SEGURO DE RESPONSABILIDAD, NI CONDUCIENDO UNA INSCRIPCIÓN EXPIRADA.
Ya sea que se trate de una infracción menor o de una infracción de tránsito, muchas personas solo quieren pagar bien el boleto y aceptar los puntos de licencia adicionales. Sin embargo, es aconsejable contratar a un abogado de defensa de tráfico con experiencia incluso para la infracción más pequeña. Si acumulas suficientes puntos dentro de un período de tiempo específico, puede tener graves repercusiones criminales, como el pago de recargos innecesarios y fuertes multas, o incluso el encarcelamiento.
Jungle Law Group tiene un ex fiscal especial en nuestro equipo, que ha enjuiciado las infracciones de tránsito durante años. Nuestra firma puede anticipar los argumentos y las debilidades del estado. Somos abogados experimentados en defensa criminal, y poseemos el conocimiento y las habilidades para lograr el mejor resultado.
Si tiene un pie adelantado, no permita que el estado le quite su licencia de conducir y su capacidad para realizar actividades básicas diarias. Deje que Jungle Law Group luche en su nombre y lo mantenga en su camino.
​
El estado de Missouri tiene leyes de tráfico estrictas, y el sistema de puntos está en su contra desde el principio. Si ha acumulado puntos, no dude en llamarnos. Si acumula una o dos infracciones que equivalen a un total de cuatro puntos o más, recibirá una carta de aviso del Departamento de Ingresos. Si acumula un total de ocho o más puntos en 18 meses, el Departamento de Ingresos suspenderá su privilegio de conducir.
​
Primera suspensión - 30 días 2da suspensión - 60 días 3er o más - 90 días
​
Aquí hay algunas infracciones de ejemplo y los puntos que se acumulan
2 PTS
Señal de stop
Conducción descuidada e imprudente
Sin licencia de conducir (1.ª infracción)
Conducir bajo la influencia (BAC .04)
​
3 PTS
Exceso de velocidad (más de 5 millas sobre publicadas)
​
4PTS
Sin licencia de conducir (segunda ofensa)
Falta de producir identificación
​
8PTS
Contenido excesivo de alcohol en la sangre (1.ª infracción)
​
12PTS
Saliendo de la escena del accidente
Contenido excesivo de alcohol en la sangre (2.ª infracción)
​
Si no puede conducir debido a una suspensión, revocación o denegación de sus privilegios de conducir, podemos ayudarlo a solicitar una licencia de conducir temporal inmediata, mientras trabajamos a través del complicado sistema legal para intentar restaurar completamente sus privilegios de manejo. ¡Luchemos en su nombre y lo mantengamos en el camino!
Kansas NO usa un sistema de puntos para regular las infracciones de tráfico. En Kansas, si recibe 3 o más "infracciones de tránsito" dentro de un período de 12 meses, su licencia se suspenderá automáticamente por 1 año.
Algunos ejemplos de las muchas "violaciones en movimiento" de Kansas son las siguientes:
-Driving sin una licencia
-Operación de un vehículo de motor en violación de las restricciones
-No licencia de conducir en posesión
-Dirir mientras está cancelado, suspendido o revocado
-Funcionando en Violación de Restricciones
-Driving bajo la influencia
Ciertas violaciones en movimiento resultarán en la revocación inmediata de su licencia de conducir. Otras infracciones de tránsito resultarán en la SUSPENSIÓN de su licencia de conducir de Kansas.
Estas "violaciones en movimiento" relacionadas con la Revocación y Suspensión involucrarán:
-Conservar el tiempo de la cárcel
-Pagar una gran multa
-Conducir con restricciones
-Un curso de manejo defensivo de mejora de conductor obligatorio
En Kansas, no hay tal cosa como una licencia de dificultades si su licencia ha sido suspendida, revocada o cancelada.
Además, experimentará un aumento dramático en las tasas de seguro de automóviles. ¡Es por eso que necesita un abogado de tráfico / defensa criminal de Jungle Law Group que trabaje para usted!
Llama 1-833-4-JUNGLE.
​
If you have refused to submit to chemical testing or failed a breath or blood intoxication test for DWI, you have a 15 day window in MISSOURI, 14 – day window in KANSAS from the date of your arrest to request a hearing to challenge the suspension of your driver's license.
Please keep this 14 - 15 day window in mind. Once this window has passed, the opportunity for the hearing is gone.
A DWI arrest can be stressful and traumatic, especially for first time offenders. DWI affects not only you, but also your family, your employment and your future endeavors.
At the Jungle Law Group, you can expect to be represented by a qualified criminal defense lawyer with years of success in court. We already know the state's arguments, so we are in the best position to prepare a defense for you.
​
Compared to other states, a Missouri DUI charge can come with some of the most unforgiving penalties.
If your vehicle is stopped for a possible DUI investigation:​
​​
1. Do not make any statements to the police, or anyone else. (never admit to consuming any amount of alcohol.)
​
2. Do not submit to any field sobriety tests, as they are not required by law. (examples include...follow my police pen, stand on one leg, walk the straight line, etc...)
​​
Instead, immediately, request to speak with your criminal defense attorney.
If you've been charged with a DWI/DUI in Missouri or Kansas, here are three vital points to protect your future interests:
1. You only have 15 days from the date of your arrest to schedule your DMV hearing in Missouri, and 14 days in Kansas. If this has not been done already, call a member of Jungle Law Group and we will be able to handle this for you.

2. If you are convicted of a DUI, you could be incarcerated, lose your drivers license, and pay substantial fines, in addition to other court-ordered consequences. Your auto insurance rates will also increase dramatically. You will have to show proof of an SR-22 ( high risk insurance) to the DMV.

3. When you are charged with a DUI in Missouri and Kansas, that doesn't mean you are guilty. Your attorney can exercise legal methods for getting the charges reduced and/or ultimately dropped. On many occasions, an officer's stop has technical issues that can be discovered by an experienced attorney.
​
​Missouri Specific DUI Penalties
​
If you are arrested for driving with a blood alcohol content of .08 percent or higher, two separate sections of Missouri law govern; criminal law and administrative law.
It is imperative that you contact an attorney within 15 days to request an administrative hearing.
If you do not appear for your administrative hearing, or fail to notify, you will be in default and a decision sustaining your license suspension or revocation will be entered by the hearing officer. If you do not request a hearing within 15 days from the date the Form 2385 is issued to you, your hearing will be denied and no further appeal is possible.

Your driving privileges will be suspended or revoked based on your prior five-year record. If convicted or suspended regarding an alcohol or drug related offense, your driving privilege could be revoked for one year. Occasionally, a 90-day suspension is imposed. If your license is suspended, you may be eligible for a Restricted Driving Privilege.

Missouri's implied consent law requires you to submit to an alcohol and/or drug test when requested by a law enforcement officer. If you refuse to submit to the test, your driving privilege is revoked for a year. If you refused to submit to the officer's test, you may file a petition for review in the circuit court of the county of the arrest. If the court grants a stay, the driver may continue to drive while the case is pending.
​​
First Offense
1. First conviction for excessive blood alcohol content (BAC)
OR
First conviction for driving while intoxicated by alcohol or drugs (DWI)
​
In Missouri, if your blood alcohol content is .08 or higher, you are over the legal limit to operate a motor vehicle.
​
A first time offender with no prior alcohol related convictions, will receive a driver's license suspension for 30 days, followed by a 60 day Restricted Driving Privilege. You MAY be ELIGIBLE for an immediate 90-day Restricted Driving Privilege.
​
​Multiple Offenses
If you are convicted of a second intoxication-related traffic offense, you will normally receive a 1-year revocation for accumulation of points. If you are convicted a second time for an alcohol-or-drug related offense within five years, you MAY also receive a 5-year denial.
​
If you are convicted three or more times of an intoxication-related traffic offense, you will receive a 10-year license denial.
​
​Minors
Note that minors arrested or stopped with .020% or higher are over the legal limit. If a person is between the ages of 15 and under 21 years of age, he or she may have driving privilege suspended or revoked for any of the reasons listed below.
1. Purchasing or attempting to purchase any intoxicating liquor.
2. Possessing any intoxicating liquor.
3. Being visibly intoxicated.
4. Having a blood alcohol content level of more than .020 percent.
​
If a minor is charged with an an alcohol-related offense, it is imperative for you to seek an attorney quickly. A minor is just starting out in life, and with today's social media presence, he or she cannot to tarnish a reputation. These charges won't only deter school applications and limit job placement, they can have a life-long effect!
​
Kansas Specific DUI Penalties
Kansas has DUI penalties that are quite different from Missouri penalties.
If you receive a DUI charge while you hold a Kansas commercial drivers license, (CDL) there are special considerations that apply which are not covered in this section. Please Click Here to learn more about DUI penalties for CDL holders.
​
In Kansas, driving under the influence penalties are as follows:
​
First Offense:
Upon a first conviction a class B - nonperson misdemeanor. If convicted, you will be sentenced to not less than 48 consecutive hours, nor more than six months' imprisonment, or at the court's discretion, 100 hours of public service, and fined not less than $750, nor more than $1,000.
​
Second Offense:
Upon a second conviction. a DUI is a class A - nonperson misdemeanor. If you are convicted, you shall be sentenced to not less than 90 days, nor more than one year imprisonment, and fined not less than $1,250, nor more than $1,750.
​
Third Offense:
Upon a third conviction, DUI is a class A - nonperson misdemeanor. If convicted, you shall be sentenced to not less than 90 days, nor more than one year imprisonment, and fined not less than $1,750, nor more than $2,500.
​
Fourth Offense:
Upon a fourth or subsequent conviction for DUI, it is a nonperson FELONY. If convicted, you shall be sentenced to not less than 90 days, nor more than one year imprisonment and fined $2,500.
​
This is why you need an experienced DUI Defense Attorney from Jungle Law Group working for you. Call 1-833-4-JUNGLE today!
​
We are proud to be specializing in the emerging field of animal law…defending the rights of both wild and domestic animals. We have even drafted an Animal Abuse Registry with state representatives.
​
​
​
Animals provide more than just entertainment and friendship. They are involved in national security efforts on both the state and federal levels, including support of local police departments, search and rescue missions, as well as aiding the military. They also provide medical assistance to people with physical disabilities, diseases and mental health issues.

-At Jungle Law Group, we focus on prevention of animal abuse, particularly in the area of law involving anti-cruelty.
We handle cases not just for people, but animals too! Because courts often equate animals with inanimate property, it can be difficult to seek adequate remedies for a loss. However, our experienced personal injury attorneys fight aggressively for animals and/or their owners. We believe that those who abuse animals, or negligently allow abuse, should be financially liable to the highest degree possible.
We fight to protect animals not only from physical contact abuse, but also hoarding and neglect. We focus on assistance and education, but will take the necessary steps to seek damages and consequences. We also review discrimination cases against medical/guide and companion animals, as well as their owners in housing, the workplace, and other access areas.
​
We are heavily involved in Pro bono efforts to educate the public about these amazing creatures, as well as to facilitate animals with food, water and safe environments.
​
If your pet has suffered an injury, or if you believe you have witnessed a case animal abuse or discrimination, you should contact Jungle Law Group today at 1-833-4-JUNGLE.
​